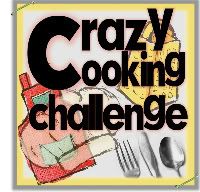 This month's challenge is chocolate cake. While these two words may cause some to quake at the knees, I have to say they hold no such power over me. In fact, if I'm going to be completely honest, I don't really like chocolate cake (or cake at all for that matter). I find that they are usually too dry, or generally 'meh'.
I won't lie, this cake did not convert me, I'm still rather nonplussed by the entire subject. I will however say that this was possibly the most moist chocolate cake I've ever had, and I really appreciated it's subtle sweetness and sponge like texture. Not to mention it's non-traditional ingredient- black beans- which make this cake gluten free! (If you're in to that kind of thing ;) )
I followed the recipe (which you can find
here
) word for word. It yields a silky smooth batter:
And a beautiful cake:
The recipe is healthier than your average chocolate cake, packed with protien and fiber (although I wouldn't go so far as to call it 'health food). As to the taste- can you tell that this is bean based rather than flour? Not at all! If you want to sneak in some extra nutrition for your friends and loved ones, this really is a covert operation.
Thanks for stopping by, and be sure to check out the rest of the entries!