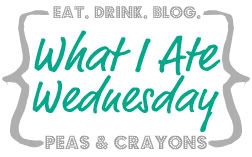 Breakfast:
Quinoa with Spinach, Bacon, Cheddar and Sage.
I started out the day with some protein packed goodness. Honestly, this is probably one of my favorite breakfasts. I've never been too keen on sweets, particularly in the morning (although microwave cherry poptarts GTFO). I just love the chewy, creamy, savory goodness of this dish. To replicate, simply cook up some quinoa in a stock of your choice (I used chicken) at a ratio of 1 part quinoa to 2 parts liquid. Once cooked stir in the rest of your ingredients and salt and pepper to taste.
Snack:
Homemade Bread.
Look at that crusty goodness. I made that... All by myself... In about an hour... Interested? Here is the <<recipe>> Enjoy with soft butter and sea salt.
Lunch:
Mark Bittman's 'Asian' Turkey Meat Balls.
These were pretty damn good. Especially when dipped in the red stuff on the plate: sriracha, a.k.a rooster sauce, a.k.a condiment to the gods. I found these balls when browsing the NYT for past bits of Bittman glory. Click <<here>> for the recipe.
Dinner:
PIZZA! Pepperoni pizza to be exact. Homemade pepperoni pizza.
So on account of the fact that my steady and I are tragically broke, we thought our pizza consumption would have to drop off to non-existent. That is until we discovered how tasty and cheap the stuff is when made at home. This pie is seriously better than most of the hole in the wall places we frequent at a fraction of the cost. In total this pie was about $3 and took about 30 minutes to make. Yes please!!!
To make you will need:
1 pizza dough
(Homemade or store bought; we used Trader Joe's herb and garlic.)
Mozzarella Cheese
Pepperoni
Pizza Sauce (I made my own, recipe below.)
How:
Roll out your dough to desired size and shape. Slather on the sauce (I've found a silicon brush allows for even application), top with cheese and 'ronis and pop into the oven as dictated by dough.
Sauce:
1 tbsp olive oil
2 anchovy fillets (seriously you can't taste 'fish', but you will notice the deliciousness)
2 cloves of garlic, minced
6 ounces tomato paste
6 ounces water
1/2 tsp dried oregano
1/2 tsp dried basil
1/4 tsp red pepper flakes
1/8 tsp cayenne pepper
1 tsp honey
2" Parmesan rind
Salt to taste
In a small sauce pan heat up olive oil over medium low heat. Add the anchovies, and once they've begun to disintegrate add the garlic. Once garlic is browned and fragrant add the tomato paste and water, stir to combine. Add in the rest of the ingredients and simmer on low heat for about 20 minutes.
Late Night Snack:
Samosa!!!!!!!!!
These little triangles of heaven are the crowning glory of my week. I successfully made samosas at home!!!! The filling in these was dead on (see pictured below), but the crust was not as chewy and rich as I like.
Potatoes cooked with a whole slew of Indian spices. SO GOOD!!!! Luckily I ended up with more filling than dough, which I happily ate on it's own. If anyone's interested in the recipe, let me know.
And so ends my imaginary day of feasting. All of these dishes were delicious, and I've got to say I'm glad they didn't all happen at once. I'm sure the resulting stomach ache wouldn't have been so imaginary!