Happy New Year Everyone! I hope you all had a wonderful New Year's Eve.
I certainly did. I spent the evening at home with my beau, some neighbors, delicious appetizers, and copious amounts of cheap sparkling wine.
While the wine left something to be desired, the company and the food (provided by yours truly) did not disappoint.
The star of the show was undoubtedly the Baked Artichoke Dip with Bacon and Goat Cheese.
It was eagerly eaten by all slathered on toasted baguette, which of course had received a brush of bacon grease and a sprinkle of salt. Delicious! Seriously, this dip is so good, and I don't even really like artichoke dip.
Random side note, I actually kind of hate the phrase "and I don't even really like... " I mean really, how does my initial dislike for a certain food convey how tasty this version of it is? I mean what if the previous versions I had were simply subpar? Also, since you have no idea what my tastes are, how does my previous dislike for something clarify why this recipe is so tasty?
Anyway, I digress. This dip is fanfuckingtastic, and you should make it immediately. To share with your friends... or your cat... or by yourself in the bathtub.
Recipe after the jump!!
Baked Artichoke Dip with Bacon and Goat Cheese
Ingredients
2 14 ounce cans of artichoke hearts, drained rinsed, and roughly chopped
8 ounces room temperature cream cheese
3 ounces goat cheese, softened
1/2 cup sour cream
2 cloves of garlic, minced
3 slices of bacon, chopped small
1/2 tsp chili sauce
1/2 cup grated Parmesan
1/4 cup grated mozzarella
2-3 tsp lemon juice
Directions
1. Preheat oven to 350F.
2. Combine all ingredients until mixed thoroughly, and place in oven proof baking dish.
3. Bake for 20-30 minutes until golden brown on top.
This dip is super easy and delicious, make it the next time you have a party, or tomorrow to eat by yourself with your cat, or alone in your bathtub- no judgement.
Pomegranate arils! They're a nice change from the ol' strawberries and sparkling wine, and they also happen to be my most favorite fruit EVER!!! (I ended up eating most of them straight from the bowl, don't tell.)
Also, if you happen to have any dip leftover, might I suggest:
Baked Artichoke Dip Grilled Cheese. Yes, it's as good as it sounds.



To replicate: make like any standard grilled cheese, but sub the dip for the cheese. (#doesthisreallyneedanexplanation?)
I hope you all have had an amazing start to 2012, and that you make the wise decision to make it more amazing-er with Baked Artichoke dip.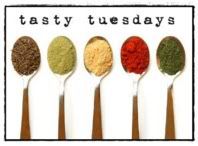 Happy Tasty Tuesday !